Activities
Eco Friendly Easter Activities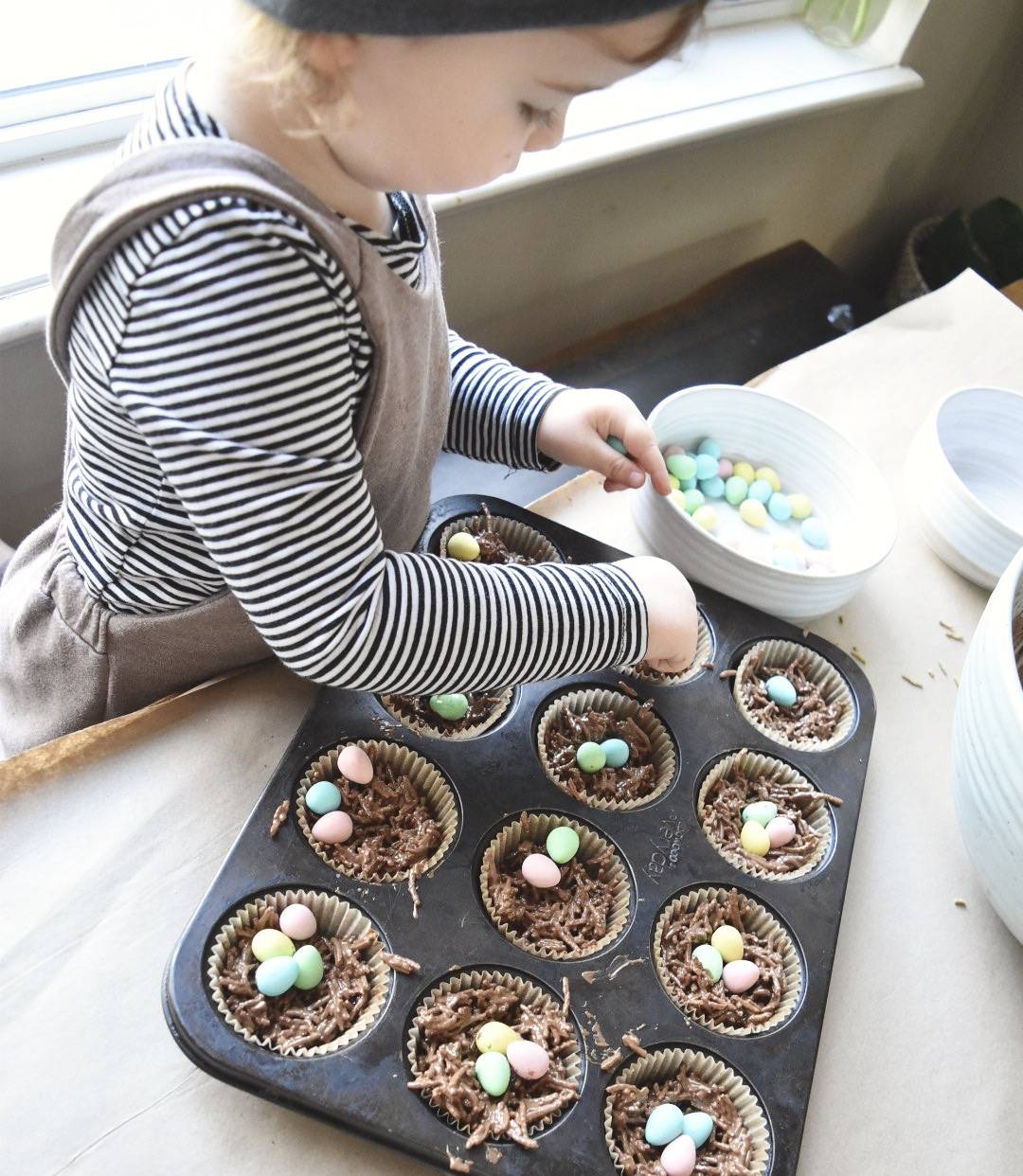 I have put together some simple and eco friendly Easter crafts and activities to do with your little ones this holiday. Many of the items used are things you likely have around the house or yard or are easy to come by with minimal waste.
I hope you enjoy what you see and are inspired to create some of your own.
Easter Sensory Tray
Kids love sensory play and they have so many benefits. It supports language development, cognitive growth, fine and gross motor skills, problem solving skills, and social interaction, it also keeps them entertained for hours on end.
What you need:
Split peas, however you can use any dried peas, lentils or beans, we just liked the split peas because it fits in with the Spring and Easter theme.

Cups, spoons and scoops,

Bunny figures

Shallow Tupperware or tray, we have the FLISAT table from IKEA, but you can use a shallow Tupperware or tray on top of a table, putting a non slip mat or damp towel under the tray helps to stop it from sliding around.

If you child is under 3 be sure to supervise their play to ensure they do not choke or put the beans in their noses or ears (trust me it happens)

Let your child explore many ways to play through scooping, pouring, and mixing.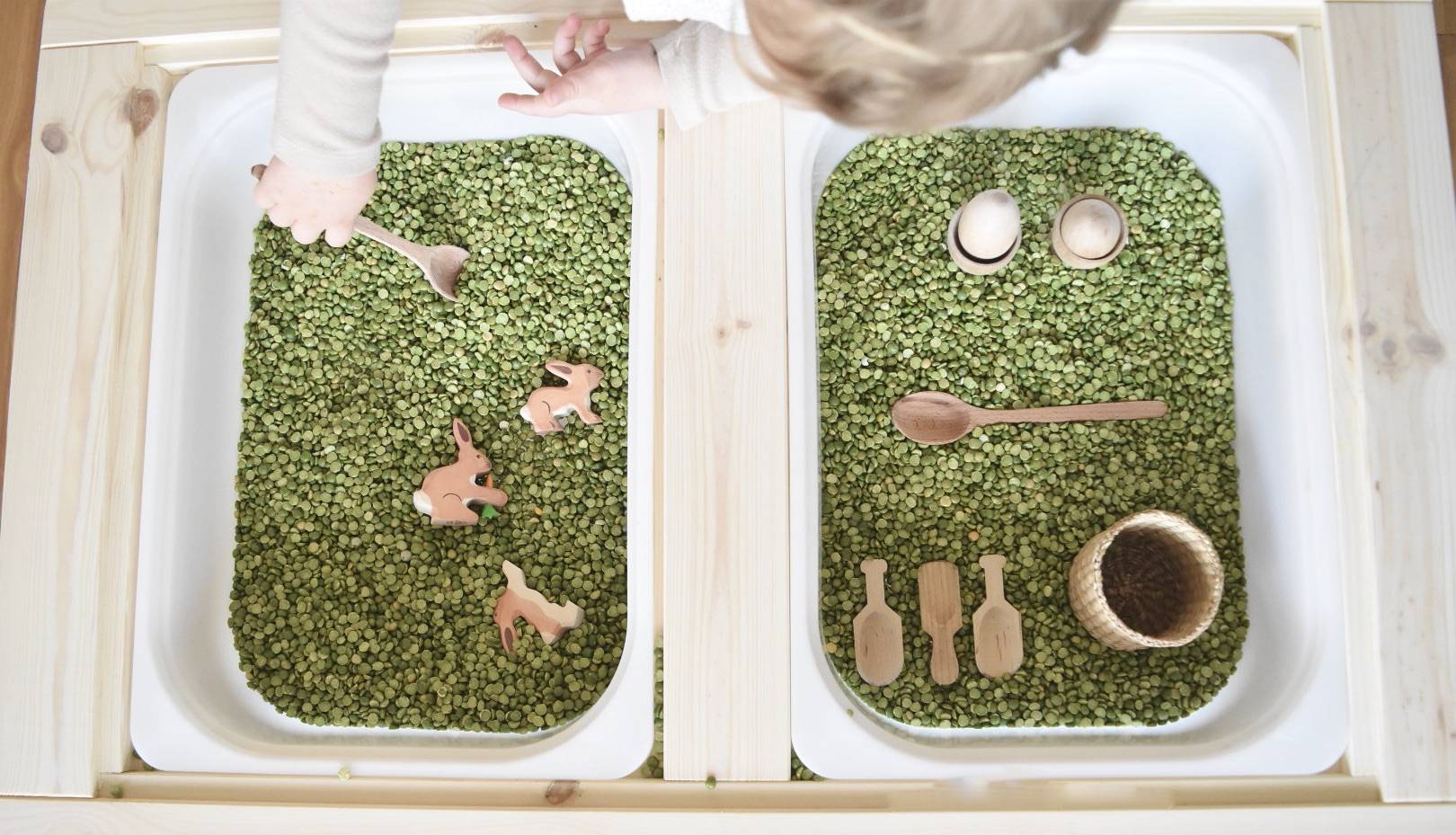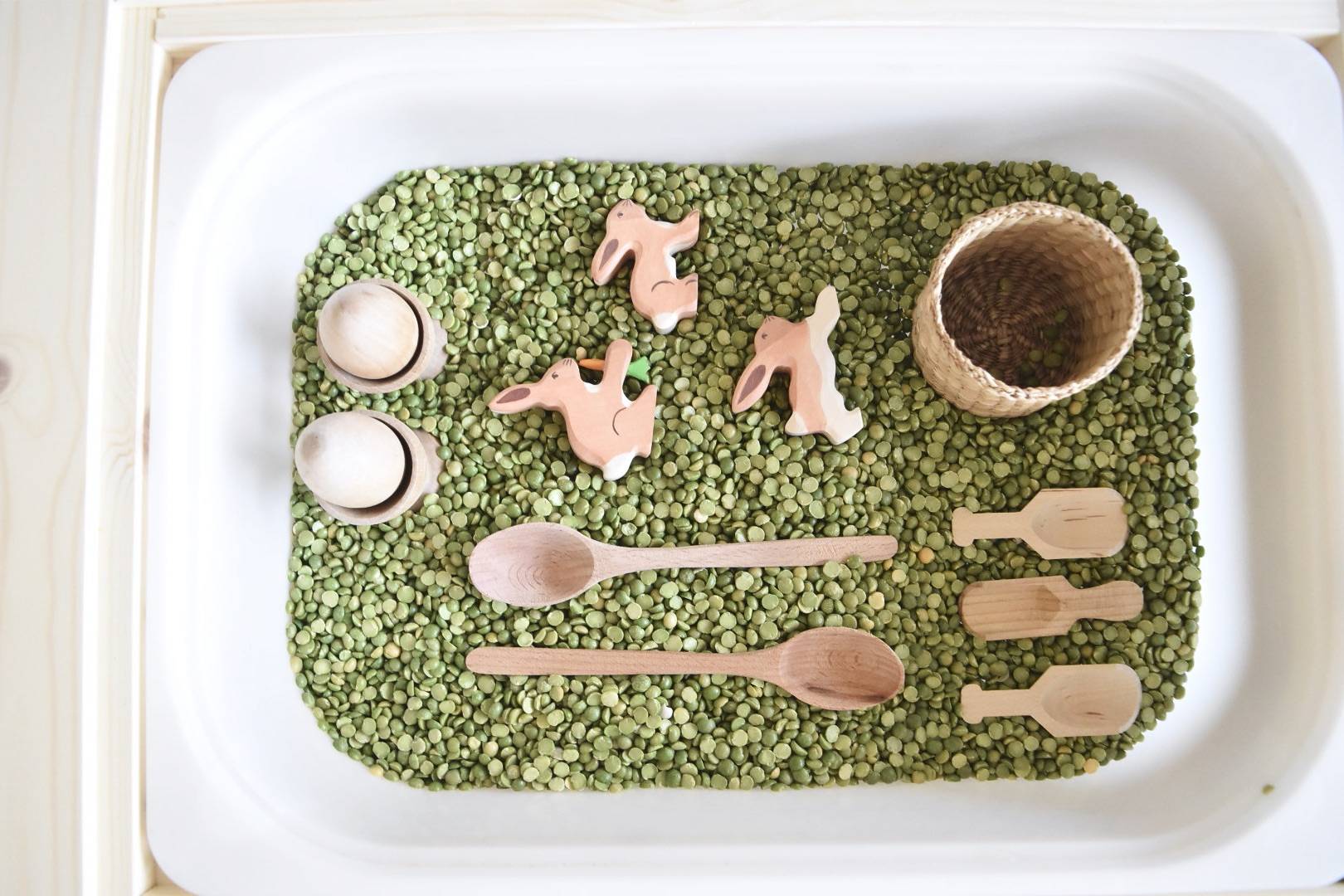 Easter Egg Potato Stamping
This activity is really easy and sure to be a hit with your kiddos.
What you need:
Potatoes (try to select long oval ones)

Paint (we used our natural earth paints because you can mix the powder to a nice thick consistency which works great for stamping, however any craft paint you have will work)

Pairing knife

Shallow Trays or dishes for the paint

Paper
What to do:
Cut the potatoes in half

Come up with a stamp pattern, just be sure to keep it simple like polka dots, stripes or zig zags.

Using the pairing knife (this is obviously the grown up job) cut the pattern into the potato, do it on a slight angle about 1/4" deep, then cut other line on the opposite angle so you connect the lines together to make the potato piece come out and create the pattern, for the polka dots I just twisted the knife around in circles and did different depths to create various size holes. Complete all cuts until each potato half is finished, don't worry about wonky or uneven lines, it will still come out as a cool pattern even if you end up butchering the potato.

Then all you do is fill the shallow dishes with paint and let your little one stamp away, you can then turn the paper into gift wrap, greeting cards or easter art decor.
\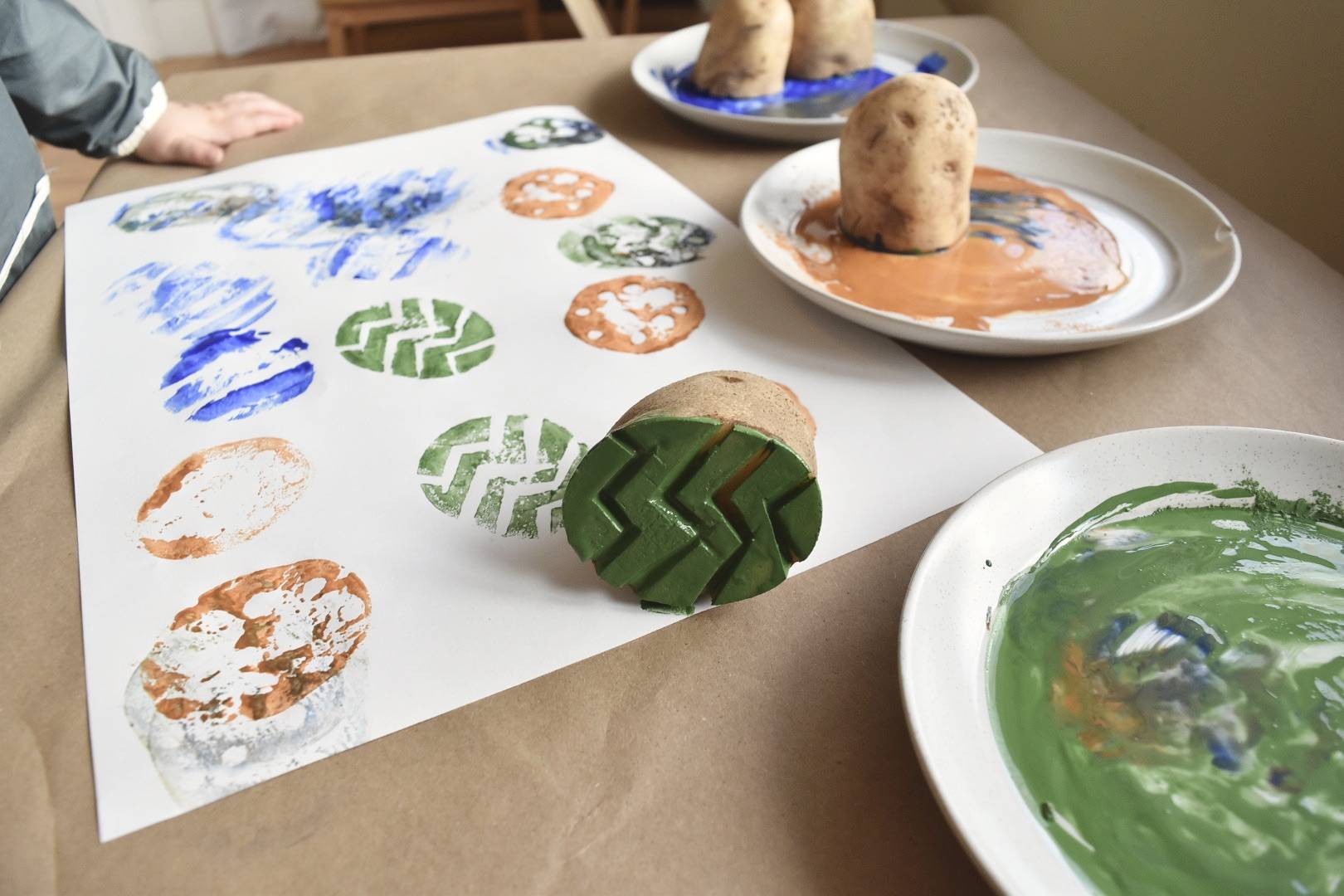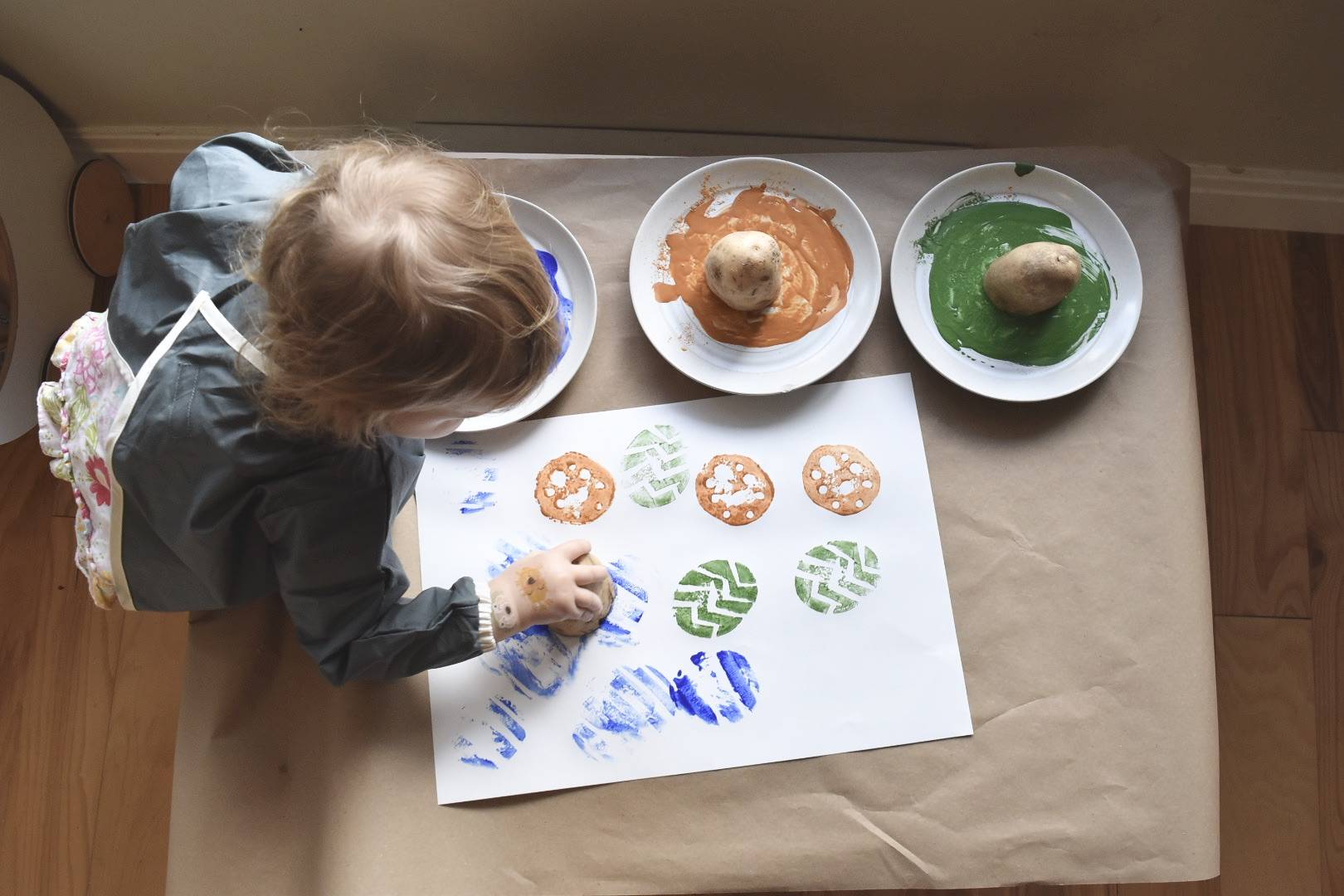 EASY
SIMPLE
ECO FRIENDLY
FUN
Chocolate Birds Nests
I have been making these treats since my teenager was a toddler, they're easy, fun and by no means healthy but it's Easter so what's a little more chocolate!
You Will Need:
All bran cereal approx 3 cups

Shredded coconut approx 1/2 cup (optional)

Mini Eggs approx 36 eggs to have 3 in each nest

500g Chocolate chips

Cupcake paper cups

cup cake tin

Mixing bowl

mixing spoon
What to do:
Melt the chocolate chips either via double boiler method or in the microwave if you have a melting setting, just be careful not to over melt as it will turn dry and lumpy.

Gradually add the All Bran into the melted chocolate, be sure to mix gently to avoid breaking the sticks too much.

Once combined fill each cup into the paper lined baking tin and fill about 3/4 high pushing an indent in the middle for the eggs to sit.

Once they have all been filled place the mini eggs in the middle.

Leave to cool so the chocolate can set in place, to hurry the process you can place them in the fridge. Once set you can remove the paper cups and display them on a plate or just gobble them up.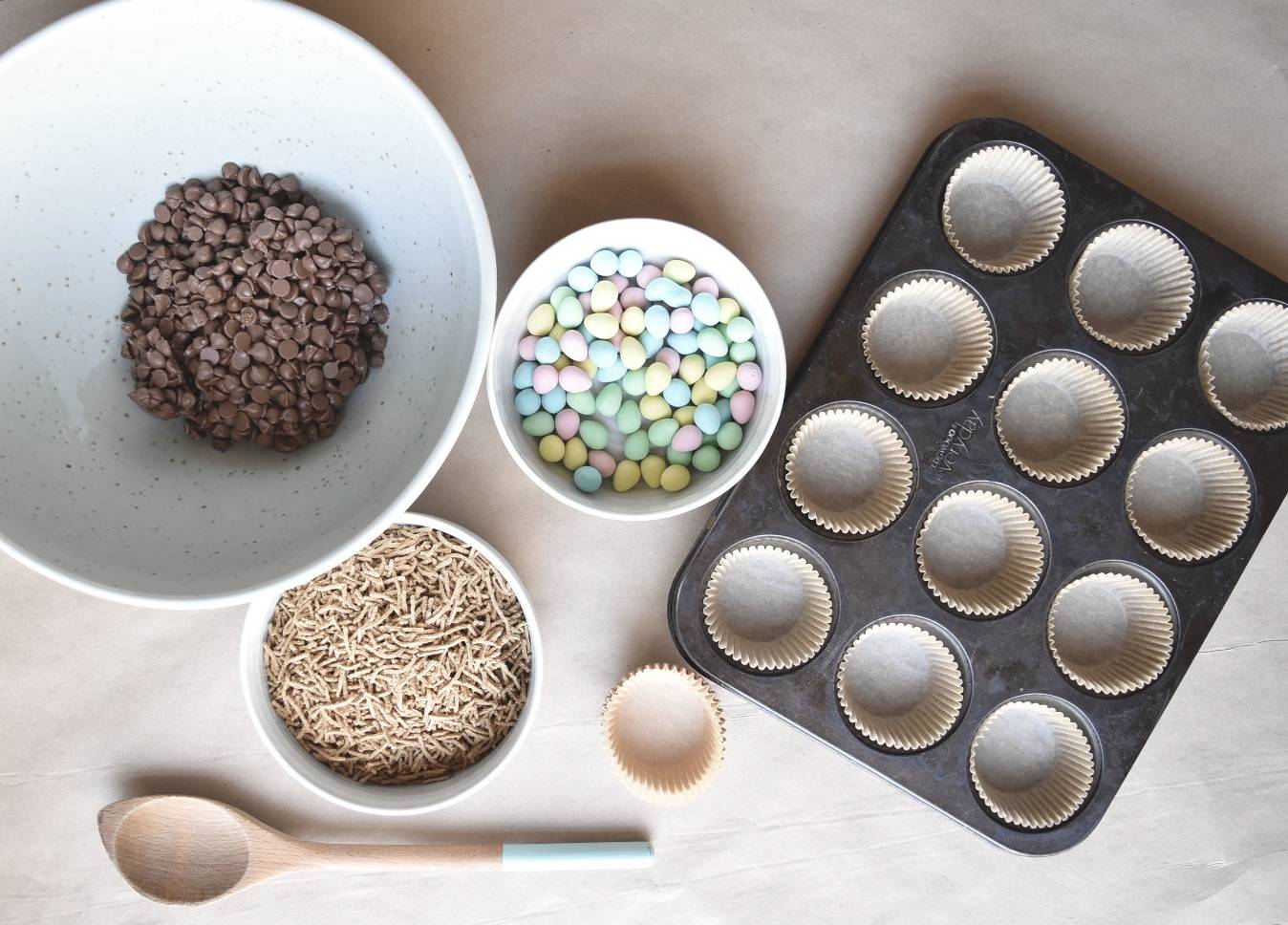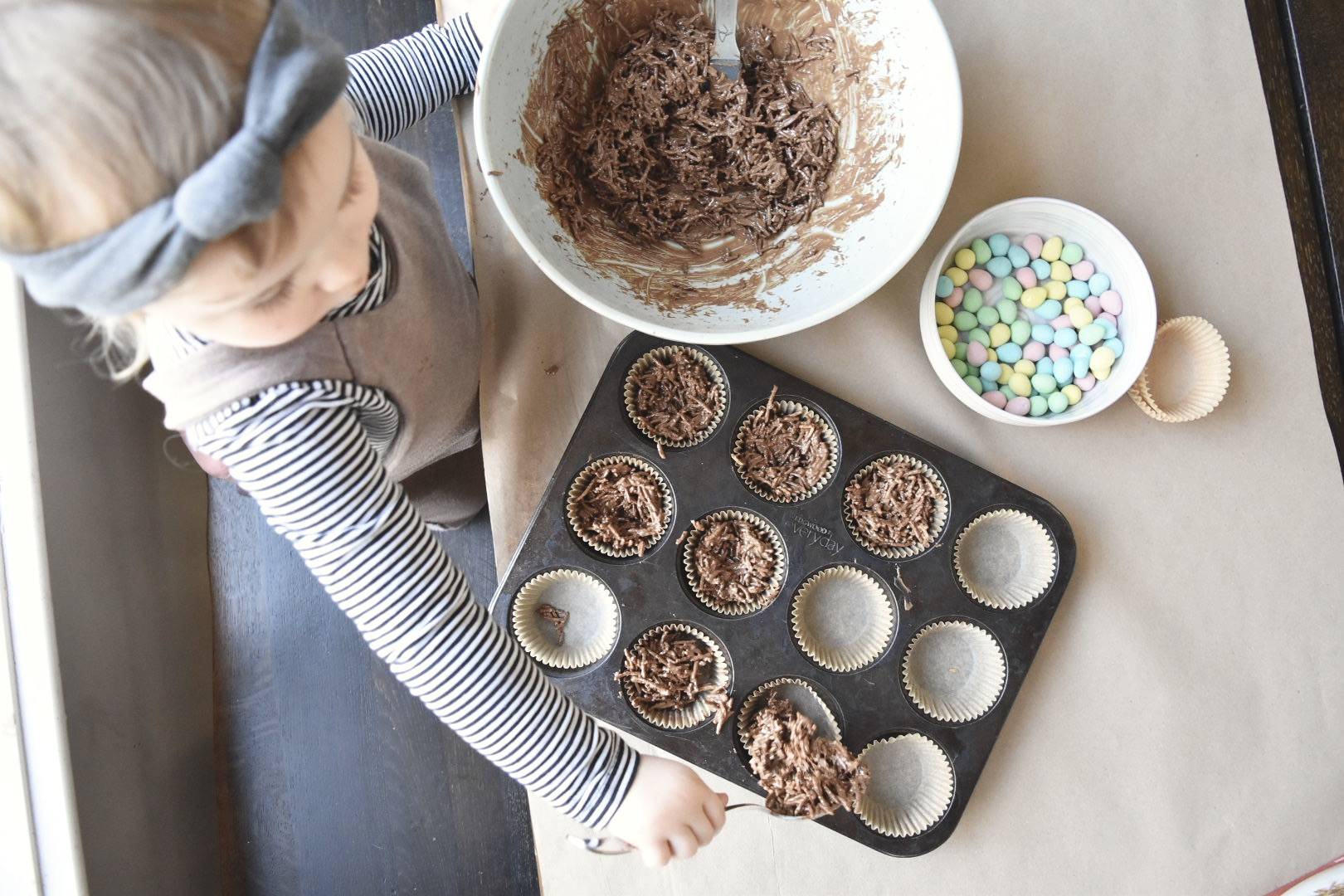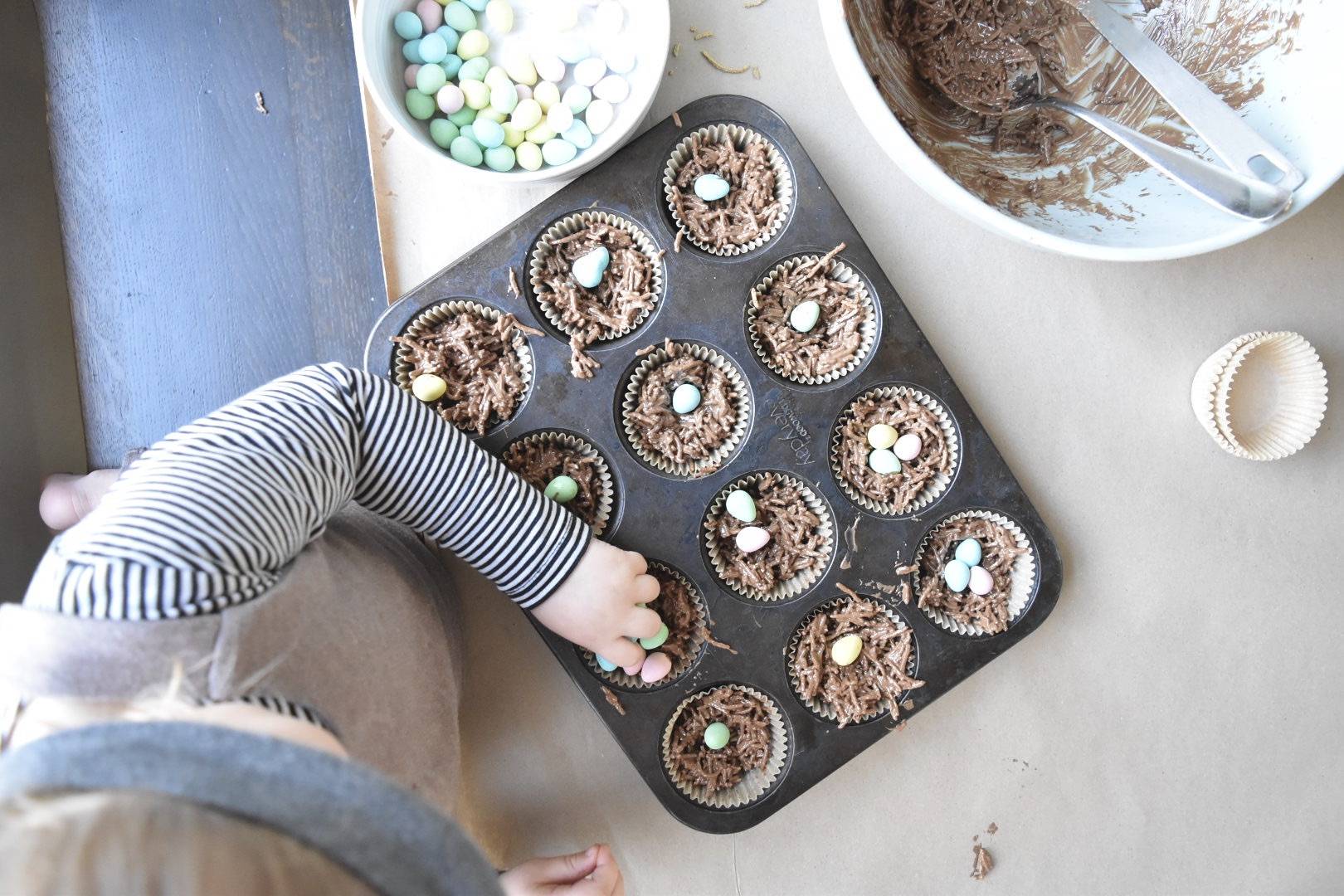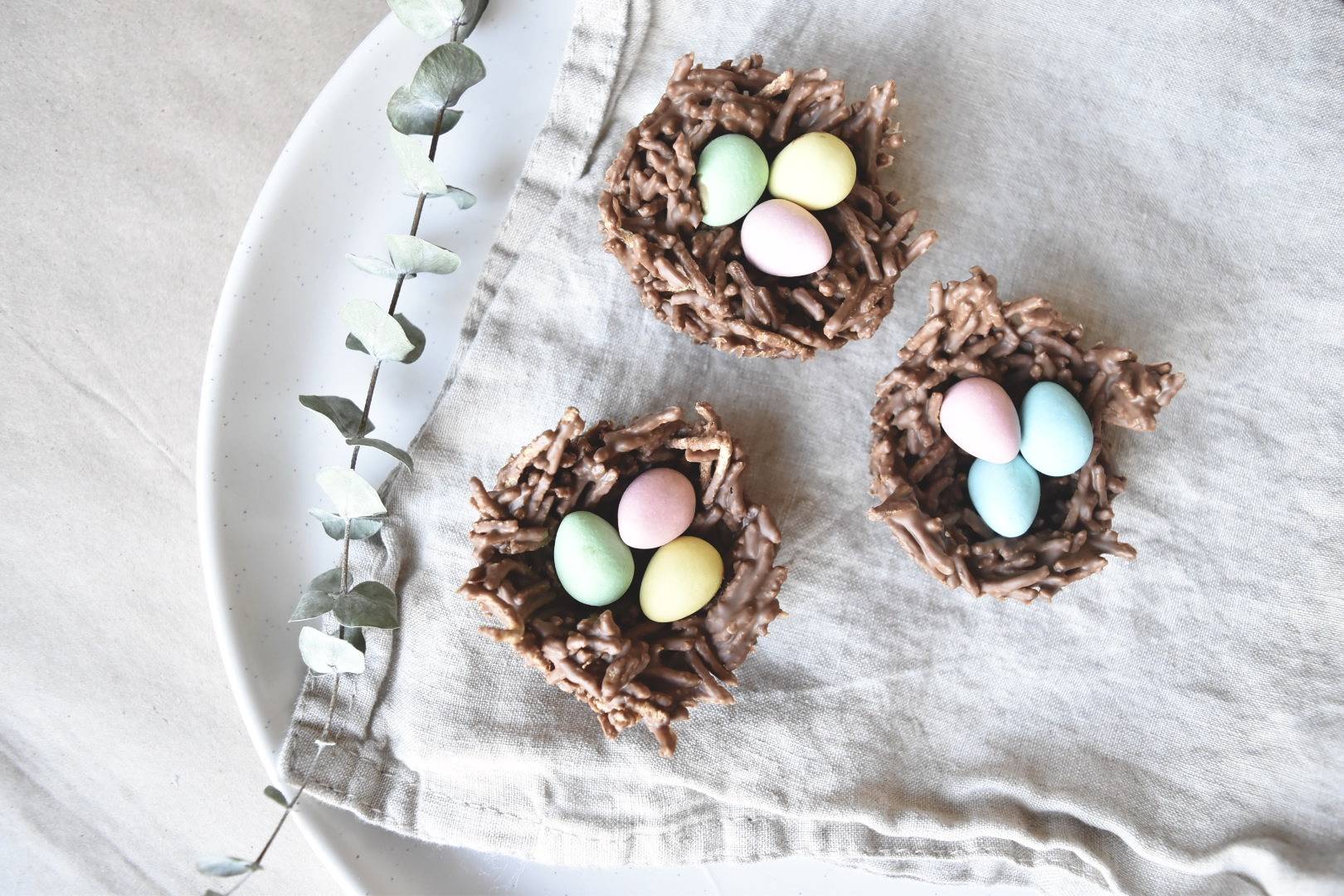 Pine Cone Bunnies
You Will Need
Pine cones

Leaves

Googly eyes (I try to limit my plastic use so instead of the traditional google eyes I used edible ones that I found in the cake decorating section at my local grocery store)

Pink ball (pom pom, cupcake sprinkle or a circle cut out from pink paper)

Mini pine cone

Glue (glue gun glue works best but any non toxic kids glue will do)
What to do:
Cut out ear shapes from the dried leaves and glue onto the back of the pinecone.

Glue on eyes and nose

Glue or wedge mini pine cone in the back for a tail.

Leave to dry and use as Easter decor on the table.
Although Easter looks a little different this year I hope you're able to find joy and create special memories with your families.

---